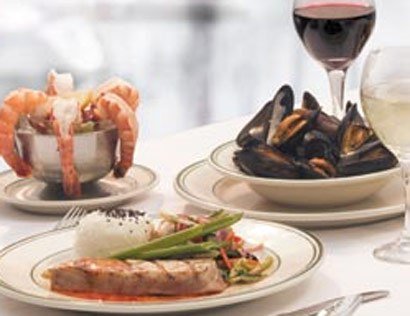 Christopher's Prime Steak House & Grill, Downtown Salt Lake
Christopher's is within walking distance to the Salt Lake Convention Center and Salt Lake hotels. Christopher's award-winning chefs use only the finest, freshest ingredients to create their dishes. They have seafood flown in daily, the highest grade of Prime beef, a full liquor bar, and an extensive wine list. Christopher's provides incredible dishes and a great atmosphere for a lot less than you may think. Christopher's is devoted to maintaining their reputation as the leader in affordable fine dining in Salt Lake City. Winner of the Best of State Award for Best Steakhouse and Best Seafood Restaurant.
Located on 134 W. Pierpont Ave. (250 South) across from Lumpy's in the former Donovan's Building. Phone: 801.519.8515




Market Street Oyster Bar, Cottonwood
The perfect place for dining and conversation, featuring a fabulous selection of fresh oysters. Six to eight varieties are offered daily, including the Alaska Sterling oyster, which is offered exclusively in the western United States at the Oyster Bar. Other selections may include the Blue Point and the Kumamoto. The menu also offers a variety of fresh fish and seafood from around the world as well as a selection of chowders and stews, steaks, pastas, sandwiches and salads. Enjoy lunch Monday thru Friday, dinner 6 days a week, and Sunday brunch. A great place for late supper dining.



Market Street Oyster Bar, South Jordan RiverPark
A classic Oyster Bar, the Market Street Oyster Bar/RiverPark follows the same fine tradition as the Oyster Bar locations in Downtown and Cottonwood. The Oyster Bar concept, launched in 1981 in Downtown Salt Lake City, has provided Salt Lake City diners with the widest selection of fresh oysters in the state (and beyond), along with other superb seafood and non-seafood menu selections.





Table of Contents


Downtown Salt Lake Restaurants

Sugarhouse Restaurants

Salt Lake Valley Restaurants

Sandy Utah Restaurants

New & Noteworthy

American

Barbecue

Brew Pubs

Cajun

Canyon Dining

Chinese

Coffee Houses

Cosmopolitan / Eclectic

French

Greek

Indian

Italian

Japanese / Sushi

Mexican

Micro Breweries

Middle Eastern

Park City Restaurants

Seafood

Steak Houses

Sushi

Thai

Vegetarian Restaurants

Vietnamese

Alphabeticaly Listed

Salt Lake Child Friendly Restaurants

Salt Lakes Best Breakfast & Brunch

Best Deli's & Sub Sandwiches in Salt Lake City

Bars Downtown Salt Lake City

The Best Burgers In Salt Lake City

The Best Pizza in Salt Lake City

The Best Philly Cheesesteaks in Salt Lake City

Salt Lake Catering Firms

Best of Salt Lake's Buffett's

Salt Lake City's Annual Dine O' Round

Park City's Annual Dine About

Chicago Dog's in Salt Lake City

Salt Lake's Best Restaurants Open on Sundays

The Best of Salt Lake's Patio Dining

Salt Lake City Visitor Information

Ski Salt Lake City

Salt Lake City Hotels - Hot Hotel Discount Coupons

Visit Park City - Park City Lodging





Information for Utah Restaurant Owners:
Alcohol training and education seminars that are required by the State of Utah State Required Training Seminars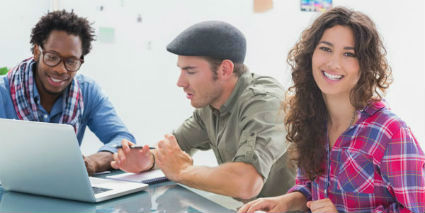 Welcome to Dining In Utah

Each week we'll continue to report on Salt Lake's dining scene. From craft brewers and canyon dining, steakhouses to seafood joints, Italian to Mexican, cozy cafes and bistros to fine dining, and just some great places to experience exceptional food and drinks. Savor the best of Salt Lake's restaurants and feel confident that Dining In Utah has something for everyone.


Views



To contact us by email.


Dining in Utah - Salt Lake City's Best Seafood Restaurants
Food & Drink in Salt Lake City, Utah 84106
Copyright 2000 - 2018. All rights reserved.