Salt Lake Pizza & Pasta
"Salt Lake Pizza and Pasta: A Slice of Heaven" - Salt Lake Trib
Located in historic Sugar House, this casual eatery features specialty salads, pizzas and fresh pasta specials daily. Private, cushioned booths and televisions tuned to sports channels make this a great place for lunch or a casual dinner.
Child Friendly! - Have dinner after a day of shopping in the area, and bring the kids, they will love what is on our menu for them. For adults who want more, Salt Lake Pizza & Pasta carries a variety of local micro-brews along with imported beers, wine and liquor. "This is truly a restaurant that must be visited." - DC Dining Guide
Open Seven Days A Week
1063 East 2100 South - 801.484.1804
4 Miles from Downtown, Travel Time: 10 to 15 minutes




Garden Restaurant
Dine in our garden. Discover a fresh, airy alternative to lunch or dinner in a casual, patio setting. In the warmer months, the roof opens for a unique alfresco dining experience. Located on the 10th floor of the Joseph Smith Memorial Building, overlooking downtown Salt Lake City.



Lion House Pantry Restaurant
Home Cooking...With a Side of History. Enjoy exceptional home-style fare as you dine amidst the history that surrounds you, in Brigham Young's personal residence. Offering a selection of entrees that rival the best home cooking, The Pantry Restaurant features authentic recipes that have been passed down through generations.



Nauvoo Cafe
The new Nauvoo Cafe is located on the corner of South Temple and Main Street in the Joseph Smith Memorial Building, street level. For great food and gifts to go, the cafe will have fast service take-out and limited seating with a great view of the Main Street Plaza and Temple Square. Parking validated with purchase. Enjoy!



Roof Restaurant
Dining at its highest level. Enjoy fine dining atop the historic Joseph Smith Memorial Building, featuring a gourmet dinner buffet that is only eclipsed by the breathtaking views of the Salt Lake Valley and Temple Square.





Table of Contents


Downtown Salt Lake Restaurants

Sugarhouse Restaurants

Salt Lake Valley Restaurants

Sandy Utah Restaurants

New & Noteworthy

American

Barbecue

Brew Pubs

Cajun

Canyon Dining

Chinese

Coffee Houses

Cosmopolitan / Eclectic

French

Greek

Indian

Italian

Japanese / Sushi

Mexican

Micro Breweries

Middle Eastern

Park City Restaurants

Seafood

Steak Houses

Sushi

Thai

Vegetarian Restaurants

Vietnamese

Alphabeticaly Listed

Salt Lake Child Friendly Restaurants

Salt Lakes Best Breakfast & Brunch

Best Deli's & Sub Sandwiches in Salt Lake City

Bars Downtown Salt Lake City

The Best Burgers In Salt Lake City

The Best Pizza in Salt Lake City

The Best Philly Cheesesteaks in Salt Lake City

Salt Lake Catering Firms

Best of Salt Lake's Buffett's

Salt Lake City's Annual Dine O' Round

Park City's Annual Dine About

Chicago Dog's in Salt Lake City

Salt Lake's Best Restaurants Open on Sundays

The Best of Salt Lake's Patio Dining

Salt Lake City Visitor Information

Ski Salt Lake City

Salt Lake City Hotels - Hot Hotel Discount Coupons

Visit Park City - Park City Lodging





Information for Utah Restaurant Owners:
Alcohol training and education seminars that are required by the State of Utah State Required Training Seminars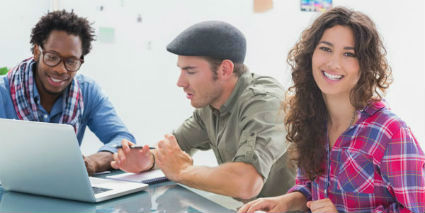 Welcome to Dining In Utah

Each week we'll continue to report on Salt Lake's dining scene. From craft brewers and canyon dining, steakhouses to seafood joints, Italian to Mexican, cozy cafes and bistros to fine dining, and just some great places to experience exceptional food and drinks. Savor the best of Salt Lake's restaurants and feel confident that Dining In Utah has something for everyone.


Views



To contact us by email.


Dining in Utah - Salt Lake City Family Restaurants
Salt Lake City, Utah 84106
Copyright 2000 - 2018. All rights reserved.