Vertical Diner - South Salt Lake
Located about ten minutes from downtown in a semi-industrial part of town that is completely dead on the weekends. A very unassuming place, and easy to miss but finding good vegetarian food in Salt Lake makes Vertical Diner a delight.
Review: Excellent food, clean distinct flavors and very good service. We had two entrees and two sides at our table and they were fabulous. The fries with in-house dipping sauce are a must. The burritos are excellent!

2280 South West Temple, Salt Lake City, UT 84115


801-484-8378




Sage's Cafe - Salt Lake East Side
High end vegan food, not cheap, but where else can you get this calibre of vegan cuisine in the city?
Review: When travelling cross country it is never easy to find veggie options no less all vegan. We all enjoyed the food and service there. We made a second pass through Salt Lake just for lunch as we continued our road trip.

473 E 300 So., Salt Lake City, UT 84102


801-322-3790






Table of Contents,


Downtown Salt Lake Restaurants

Sugarhouse Restaurants

Salt Lake Valley Restaurants

Sandy Utah Restaurants

New & Noteworthy

American

Barbecue

Brew Pubs

Cajun

Canyon Dining

Chinese

Coffee Houses

Cosmopolitan / Eclectic

French

Greek

Indian

Italian

Japanese / Sushi

Mexican

Micro Breweries

Middle Eastern

Park City Restaurants

Seafood

Steak Houses

Sushi

Thai

Vegetarian Restaurants

Vietnamese

Alphabeticaly Listed

Salt Lake Child Friendly Restaurants

Salt Lakes Best Breakfast & Brunch

Best Deli's & Sub Sandwiches in Salt Lake City

Bars Downtown Salt Lake City

The Best Burgers In Salt Lake City

The Best Pizza in Salt Lake City

The Best Philly Cheesesteaks in Salt Lake City

Salt Lake Catering Firms

Best of Salt Lake's Buffett's

Salt Lake City's Annual Dine O' Round

Park City's Annual Dine About

Chicago Dog's in Salt Lake City

Salt Lake's Best Restaurants Open on Sundays

The Best of Salt Lake's Patio Dining

Salt Lake City Visitor Information

Ski Salt Lake City

Salt Lake City Hotels - Hot Hotel Discount Coupons

Visit Park City - Park City Lodging





Information for Utah Restaurant Owners:
Alcohol training and education seminars that are required by the State of Utah State Required Training Seminars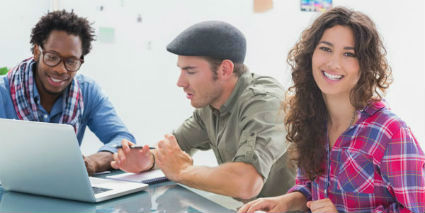 Welcome to Dining In Utah

Each week we'll continue to report on Salt Lake's dining scene. From craft brewers and canyon dining, steakhouses to seafood joints, Italian to Mexican, cozy cafes and bistros to fine dining, and just some great places to experience exceptional food and drinks. Savor the best of Salt Lake's restaurants and feel confident that Dining In Utah has something for everyone.


Views



To contact us by email.


Dining in Utah.com - Salt Lake City's Vegetarian Restaurants
P. O. Box 521154 Salt Lake City, Utah 84106
Copyright 2000 - 2017. All rights reserved.