Salt Lake Pizza & Pasta Sundays 9am to 10pm. website
"Salt Lake Pizza and Pasta: A Slice of Heaven" - Salt Lake Trib
Located in historic Sugar House, this casual eatery features specialty salads, pizzas and fresh pasta specials daily. Private, cushioned booths and televisions tuned to sports channels make this a great place for lunch or a casual dinner.
Child Friendly! - Have dinner after a day of shopping in the area, and bring the kids, they will love what is on our menu for them. For adults who want more, Salt Lake Pizza & Pasta carries a variety of local micro-brews along with imported beers, wine and liquor. "This is truly a restaurant that must be visited." - DC Dining Guide
Open Seven Days A Week
1063 East 2100 South - 801.484.1804
4 Miles from Downtown, Travel Time: 10 to 15 minutes



Grand America Hotel, Garden Cafe Sundays 11am to 10pm
555 South Main Street



Fiddlers Elbow Sundays 11am to midnight. A Sports Bar - Must be 21 to get in. website
Craving comfort food? This American roadhouse serves what you're looking for in a casual, comfortable atmosphere. The menu offers up the comforts of home and tasty bar food, like the artichoke dip and nacho platter. Seasonal specials such as steamers and a pulled pork sandwich round things off. Pool tables, dart boards, City Weekly's "Best Comfort Food," 32 of Utah's best microbrews on tap. 10' by 6' high definition screen plus 24 other TVs.




Tin Roof Grill in Sandy 10:30am to 8pm Sundays
Simply Wonderful! A Joy To Dine At! Love The Ever Changing Specials! Some of the reviews that were sent to us. It's obvious that everything is made from scratch and with lots of care. The tapas being created daily is a great way to sample their menu. Offering a variety like pizzas, pastas, salads, and even Thai style noodles. Some of my favorites are the pulled pork sandwich, the lettuce wraps, the pork ribs, they are all fabulous. This is what I enjoy, a wonderful example of a small family owned restaurant where they really care about making great food. There's nothing rushed here, just a relaxed friendly atmoshpere with delicious unique entrees.
Open 11am - 9pm Monday - Thursday, 11am - 10pm Fridays, 10am - 10pm Saturdays
9284 South 700 East, Phone: 801.566.5226



Lucky 13 The kitchen at this bar is open Sundays from 11am to 11pm. Must be 21 to get in.
This bar serves up one of the best burgers you are going to get in Salt Lake! Sure, they have a full bar menu of appetizers, some salads and sandwiches, but every time I have gone back for lunch, everyone there is downing huge burgers. Located a half a block west of Spring Mobile Ballpark, home to our Salt Lake Bees, it looks like other bars with pool tables, plasma TVs, etc. But, what sets this apart from other bars is their focus on really great burgers, and under $10 to boot. And that includes fries and the tax! It has been written that no matter what the fixings, the burger should support a "visceral delight." And Lucky 13's does! These 7 ounces of never-frozen ground chuck are served on local Stoneground buns with plenty of mixed greens and more.

Address: 135 West 1300 South



The Bayou Sundays 11am to midnight. Cajun Cuisine & Bar - Must be 21 to get in.
A wonderful downtown Salt Lake restaurant and bar offering over 150 beers from around the world. The Bayou is referred to by our locals as "Beervanna". Hard-to-find and rare beers all within an upscale setting, with live jazz on Thursday, Friday and Saturday nights. It is also a restaurant that serves hefty portions of Cajun cuisine like jambalaya, deep-fried catfish and many other Southern delights.
645 South State Street, Salt Lake City, UT 84111, Phone: (801) 961-8400




Bohemian Brewery Sundays 11am to 10pm
Both a brewery and restaurant, brewing true European Style lagers found both at the brewery and among the best of Salt Lakes eating and drinking establishments. Serving a variety of meals influenced by Czech and German recipes. Along with great American Favorites like thin crust pizzas baked in a wood fired pizza oven. This is no typical brewery and restaurant. This rustic meets Eastern European urban cabin has great Czech pop art on the walls along with a vintage scooter collection from all over the world.
Located at 94 East 7200 South website




Red Rock Brewery Sundays 11am to midnight.
Downtown casual restaurant brewing fresh beers and sodas and offering a wide variety of fresh menu items. Children welcome. Sunday-Thursday 11am-midnight. Friday & Saturday 11am-1am. Brunch Sat-Sun.





Table of Contents


Downtown Salt Lake Restaurants

Sugarhouse Restaurants

Salt Lake Valley Restaurants

Sandy Utah Restaurants

New & Noteworthy

American

Barbecue

Brew Pubs

Cajun

Canyon Dining

Chinese

Coffee Houses

Cosmopolitan / Eclectic

French

Greek

Indian

Italian

Japanese / Sushi

Mexican

Micro Breweries

Middle Eastern

Park City Restaurants

Seafood

Steak Houses

Sushi

Thai

Vegetarian Restaurants

Vietnamese

Alphabeticaly Listed

Salt Lake Child Friendly Restaurants

Salt Lakes Best Breakfast & Brunch

Best Deli's & Sub Sandwiches in Salt Lake City

Bars Downtown Salt Lake City

The Best Burgers In Salt Lake City

The Best Pizza in Salt Lake City

The Best Philly Cheesesteaks in Salt Lake City

Salt Lake Catering Firms

Best of Salt Lake's Buffett's

Salt Lake City's Annual Dine O' Round

Park City's Annual Dine About

Chicago Dog's in Salt Lake City

Salt Lake's Best Restaurants Open on Sundays

The Best of Salt Lake's Patio Dining

Salt Lake City Visitor Information

Ski Salt Lake City

Salt Lake City Hotels - Hot Hotel Discount Coupons

Visit Park City - Park City Lodging





Information for Utah Restaurant Owners:
Alcohol training and education seminars that are required by the State of Utah State Required Training Seminars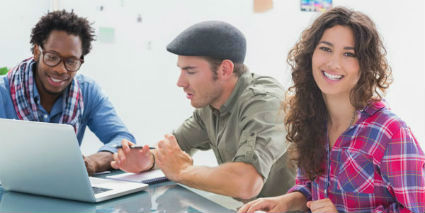 Welcome to Dining In Utah

Each week we'll continue to report on Salt Lake's dining scene. From craft brewers and canyon dining, steakhouses to seafood joints, Italian to Mexican, cozy cafes and bistros to fine dining, and just some great places to experience exceptional food and drinks. Savor the best of Salt Lake's restaurants and feel confident that Dining In Utah has something for everyone.


Views



To contact us by email.


Dining in Utah - Salt Lake City Restaurants Open Sunday
Food & Drink in Salt Lake City, Utah 84106
Copyright 2000 - 2018. All rights reserved.