After 5 Years, We Are Waiting To Hear If There Will Be A 6th Year. As Soon As We Get Info - We Will Post It Here.

A 9 Day Extravaganza in October featuring lunches or dinners from your favorite area restaurants - just $10 or $15 per person for each lunch, and $20 or $40 per person for each dinner. This is your chance to enjoy the variety of culinary options Park City has to offer - No coupons, no punch cards, no strings attached as you simply walk in, ask your server for a Dine About menu, and enjoy.



Participating Restaurants - More Detailed Info & Menu Information Will Be Posted When It's Released

Name / Phone

350 Main Brasserie, 435.649.3140

Bangkok Thai on Main, 435.649.8424

Billy Blanco's, 435.575.0846

Bistro 412, 435.649.8211

Chimayo, 435.649.6222

Cisero's Ristorante & Good Times Bar, 435.649.5044

TAVERN, 435.658.9425

Grappa Italian Cafe, 435.645.0636

RIVERHORSE ON MAIN, 435.649.3536

Reef's Restaurant & Gallery, 435.658.0323

Shabu, 435.645.SAKE

Grub Steak Restaurant, 435.649.8060

Red Rock Junction, 435.575.0295

Silver Star Cafe, 435.655.3456

VINTO, 435.615.9990

Squatters Roadhouse Grill & Pub, 435.649.9868

Wasatch Brew Pub, 435.645.9500

Deer Valley Grocery - Cafe, 435.615.2400

Flanagan's Irish Pub & Restaurant, 435.649.8600

Baja Cantina, 435.649.2252

SUSHI BLUE, 435.575.4272

POWDER at Waldorf Astoria, 435.647.5566

ZOOM, 435.649.9108

Eating Establishment, 435.649.8284

BUTCHER'S CHOP HOUSE & BAR, 435.647.0040

LESPRI PRIME STEAK SUSHI BAR, 435.649.5900

CAFE TERIGO, 435.645.9555

PURPLE SAGE, 435.655.9505

Brass Tag, 435.615.2410

Fletcher's Park City, 435.649.1111

HANDLE, 435.602.1155





Table of Contents


Downtown Salt Lake Restaurants

Sugarhouse Restaurants

Salt Lake Valley Restaurants

Sandy Utah Restaurants

New & Noteworthy

American

Barbecue

Brew Pubs

Cajun

Canyon Dining

Chinese

Coffee Houses

Cosmopolitan / Eclectic

French

Greek

Indian

Italian

Japanese / Sushi

Mexican

Micro Breweries

Middle Eastern

Park City Restaurants

Seafood

Steak Houses

Sushi

Thai

Vegetarian Restaurants

Vietnamese

Alphabeticaly Listed

Salt Lake Child Friendly Restaurants

Salt Lakes Best Breakfast & Brunch

Best Deli's & Sub Sandwiches in Salt Lake City

Bars Downtown Salt Lake City

The Best Burgers In Salt Lake City

The Best Pizza in Salt Lake City

The Best Philly Cheesesteaks in Salt Lake City

Salt Lake Catering Firms

Best of Salt Lake's Buffett's

Salt Lake City's Annual Dine O' Round

Park City's Annual Dine About

Chicago Dog's in Salt Lake City

Salt Lake's Best Restaurants Open on Sundays

The Best of Salt Lake's Patio Dining

Salt Lake City Visitor Information

Ski Salt Lake City

Salt Lake City Hotels - Hot Hotel Discount Coupons

Visit Park City - Park City Lodging





Information for Utah Restaurant Owners:
Alcohol training and education seminars that are required by the State of Utah State Required Training Seminars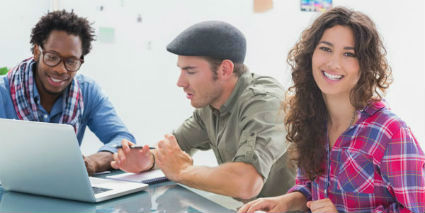 Welcome to Dining In Utah

Each week we'll continue to report on Salt Lake's dining scene. From craft brewers and canyon dining, steakhouses to seafood joints, Italian to Mexican, cozy cafes and bistros to fine dining, and just some great places to experience exceptional food and drinks. Savor the best of Salt Lake's restaurants and feel confident that Dining In Utah has something for everyone.


Views



To contact us by email.


Dining in Utah - Park City's Dine About
Salt Lake City, Utah 84106
Copyright 2000 - 2018. All rights reserved.