Layla Grill & Mezze in Holladay
When it comes to Great Middle Eastern cuisine, we don't have a lot of choices here in Utah. If you Googled Salt Lake City's Best Middle Eastern Restaurants, you would probably see a few listings for Mazza. Well, move over Mazza - there's a new eatery in Salt Lake serving outstanding Lebanese, Mediterranean & Middle Eastern cuisine and they have our locals talking about them everywhere I go. This is a neighborhood restaurant run by a family and serves food that makes you want to come back time and time again.
Mezze - Small Plates: In the Eastern Mediterranean culture, Mezze is a selection of appetizers or small plates often eaten before a meal or as a meal in its own right. Mezze is meant to be shared among friends.
Why not start your meal with the zaatar herb flatbread, a spice blend chewy bread with traces of licorice. And to accompany this is their wide selection of chilled and hot Mezze. Favorite main entrees include the Lebanese moussaka, the mougrabieh and the lamb kabobs. Aromatic and delicious. For a wonderful dining experience of ambiance, service and cuisine, Layla Grill offers all three!
4751 South Holladay Blvd - 801.272.9111
12 Miles from Downtown, Travel Time: 18 minutes
Hours: Lunch, Mon - Fri, 11:30 - 2pm - Dinner, Monday - Saturday 5:00pm - 10pm




Mazza
Very personal, sensual dining experience. Allow plenty of time to enjoy your evening. We had no reservations on a Saturday night and were seated within 15 minutes. With two Salt Lake locations, these charming neighborhood cafes offer a variety of traditional Middle Eastern Dishes, such as Falafel, Shawarma, Kebabs, dips and salads. The expansive menu also includes specialty platters prepared from scratch, using fresh, high quality ingredients. The beer and wine lists include a selection of Middle Eastern imports. Be sure to try one of the desserts for the perfect finish to your meal.

1515 South 1500 East - 801.484.9259

912 South 900 East - 801.521.4572





Table of Contents


Downtown Salt Lake Restaurants

Sugarhouse Restaurants

Salt Lake Valley Restaurants

Sandy Utah Restaurants

New & Noteworthy

American

Barbecue

Brew Pubs

Cajun

Canyon Dining

Chinese

Coffee Houses

Cosmopolitan / Eclectic

French

Greek

Indian

Italian

Japanese / Sushi

Mexican

Micro Breweries

Middle Eastern

Park City Restaurants

Seafood

Steak Houses

Sushi

Thai

Vegetarian Restaurants

Vietnamese

Alphabeticaly Listed

Salt Lake Child Friendly Restaurants

Salt Lakes Best Breakfast & Brunch

Best Deli's & Sub Sandwiches in Salt Lake City

Bars Downtown Salt Lake City

The Best Burgers In Salt Lake City

The Best Pizza in Salt Lake City

The Best Philly Cheesesteaks in Salt Lake City

Salt Lake Catering Firms

Best of Salt Lake's Buffett's

Salt Lake City's Annual Dine O' Round

Park City's Annual Dine About

Chicago Dog's in Salt Lake City

Salt Lake's Best Restaurants Open on Sundays

The Best of Salt Lake's Patio Dining

Salt Lake City Visitor Information

Ski Salt Lake City

Salt Lake City Hotels - Hot Hotel Discount Coupons

Visit Park City - Park City Lodging





Information for Utah Restaurant Owners:
Alcohol training and education seminars that are required by the State of Utah State Required Training Seminars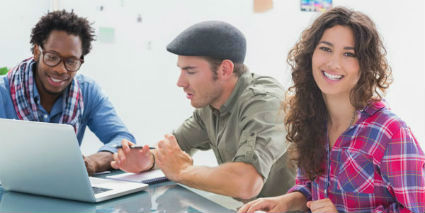 Welcome to Dining In Utah

Each week we'll continue to report on Salt Lake's dining scene. From craft brewers and canyon dining, steakhouses to seafood joints, Italian to Mexican, cozy cafes and bistros to fine dining, and just some great places to experience exceptional food and drinks. Savor the best of Salt Lake's restaurants and feel confident that Dining In Utah has something for everyone.


Views



To contact us by email.


Dining in Utah - Salt Lake City's Best Middleeastern Food
Salt Lake City, Utah 84106
Copyright 2000 - 2018. All rights reserved.