AMERICAN

ARGENTINE

BARBECUE

BREW PUBS

CAJUN

CANYON DINING

CHINESE

COFFEE HOUSES

COSMOPOLITAN / ECLECTIC

FRENCH

GREEK

INDIAN

ITALIAN

JAPANESE / SUSHI

MEXICAN

MICRO BREWERIES

MIDDLE EASTERN

PARK CITY RESTAURANTS

SEAFOOD

STEAK HOUSES

SUSHI

THAI

VEGETARIAN RESTAURANTS

VIETNAMESE

ALPHABETICALLY LISTED


SALT LAKE CHILD FRIENDLY RESTAURANTS

SALT LAKES BEST BREAKFAST & BRUNCH

BEST DELI's & SUB SANDWICHES IN SALT LAKE CITY

THE BEST BURGERS IN SALT LAKE CITY

THE BEST PIZZA IN SALT LAKE CITY

THE BEST PHILLY CHEESESTEAKS IN SALT LAKE CITY

DOWNTOWN SALT LAKE RESTAURANTS

SUGARHOUSE RESTAURANTS

SALT LAKE VALLEY RESTAURANTS

SANDY UTAH RESTAURANTS

SALT LAKE CATERING FIRMS

BEST of SALT LAKE'S BUFFET'S

NEW & NOTEWORTHY

SALT LAKE CITY DINE O' ROUND

CHICAGO DOG'S in SALT LAKE CITY

SALT LAKE'S BEST RESTAURANTS OPEN ON SUNDAYS

THE BEST OF SALT LAKE'S PATIO DINING

SALT LAKE'S DINNER & DANCE CLUBS

SALT LAKE CITY VISITOR INFORMATION

SALT LAKE CITY SKI INFO

SALT LAKE CITY HOTELS

VISIT PARK CITY





Information for Utah Restaurant Owners: Alcohol training and education seminars that are required by the State of Utah State Required Training Seminars


Salt Lake's Mexican Restaurants

Taste the Culinary Treasures of Salt Lake City's Best Mexican Restaurants.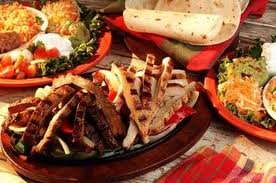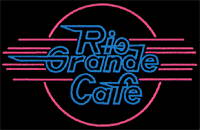 Rio Grande Cafe
Since 1981, the popular Rio Grande Cafe has been serving great Mexican food inside the Historic Rio Grande Train Station. They feature a traditional menu along with a variety of favorites including Carnitas, Chimis, and their famous 'biggest enchiladas'. Located downtown, they offer patio dining and locally brewed beer on tap.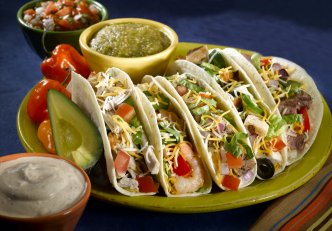 La Frontera Mexican Cafes
La Frontera has six locations throughout the Salt Lake Valley and serve a variety of delicious Mexican cuisine, from tacos to chile rellenos to my favorite, smothered burritos with chile verde. When you are looking for great mexican food with large portions and low prices, give La Frontera a try. Closest location to downtown Salt Lake is 1236 West 400 South. Phone: 801-532-3158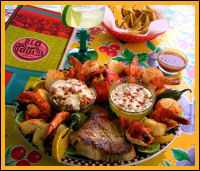 The Red Iguana
You just have to see the crowd waiting outside for a seat to know this perennial favorite doesn't disappoint its legion of fans. Inside, the conversations are loud and the decor is bright, but it's the food that's the draw. Nachos, chili verde burritos and moles too numerous to mention are all stand out menu items, as are the margaritas. When they're in town, Tex-Mex band Los Lobos eats there. If that isn't a recommendation, what is?
736 West North Temple, Phone: 801-322-1489



La Macarena Family Mexican Restaurant
Hidden at the back of Ivy Place on 9th East and 4700 South, this tiny Mexican restaurant serves up some of Salt Lakes Best Mexican food! This joint only has 10 booths, and can get rather crowded at times, so please understand if you can't get in or if the wait is long. Three excellent choices are the carne asada, chile verde and the jumbo half beef / half pork burrito plates, all three were mighty tasty.
They have two locations in the Salt Lake Valley:
Ivy Place, 4700 South 900 East #19, Phone: 801.262.1300 and 145 East 1300 South, Phone: 801.364.2525










Where to go for Mexican cuisine in Utah. These are Salt Lake's Best Mexican Restaurants.



Visitors