Salt Lake's Best Chicago Dogs






For years I have loved springtime and baseball, almost as much as golf. And since I was introduced to "Chicago Dogs" a few years back, I love going to our Bees baseball games even more! A evening game at Spring Mobile Ballpark, home to our Salt Lake Bees triple A franchise, and home to one of the Best Tastes around, A Chicago Dog! And a Beer or Two! Nothing Finer! At first I said no way. Give me a 'Dirty Water Dog' like we have back in New York City, and I'll be happy. I knew no one could beat or even match the tastes of my past. I reluctanly gave in, figured I gotta try new things in this life. WOW! This Chicago Dog Rules! A huge hot dog, a pickle spear, green relish, mustard, onions, tomatoes, peppers and a little celery salt all piled high on one bun. I'm A Believer! Two places to get em, the ballpark on game nights and Johnniebeefs in Midvale.



Johnniebeefs
This is the place for year-round chicago dogs. Nine different types of all-beef hot dogs, Johnniebeefs also offers Italian beef sandwiches, brats, really decent meatball subs and affordable sides to complement your meal.
Believe It, they are located in the Texaco Station, their Fast & Easy Market
7360 South Union Park Ave
Midvale, UT 84047
Hours: Monday - Saturday, 11a.m. - 7p.m., Closed Sunday
801-352-0372





Table of Contents,


Downtown Salt Lake Restaurants

Sugarhouse Restaurants

Salt Lake Valley Restaurants

Sandy Utah Restaurants

New & Noteworthy

American

Barbecue

Brew Pubs

Cajun

Canyon Dining

Chinese

Coffee Houses

Cosmopolitan / Eclectic

French

Greek

Indian

Italian

Japanese / Sushi

Mexican

Micro Breweries

Middle Eastern

Park City Restaurants

Seafood

Steak Houses

Sushi

Thai

Vegetarian Restaurants

Vietnamese

Alphabeticaly Listed

Salt Lake Child Friendly Restaurants

Salt Lakes Best Breakfast & Brunch

Best Deli's & Sub Sandwiches in Salt Lake City

Bars Downtown Salt Lake City

The Best Burgers In Salt Lake City

The Best Pizza in Salt Lake City

The Best Philly Cheesesteaks in Salt Lake City

Salt Lake Catering Firms

Best of Salt Lake's Buffett's

Salt Lake City's Annual Dine O' Round

Park City's Annual Dine About

Chicago Dog's in Salt Lake City

Salt Lake's Best Restaurants Open on Sundays

The Best of Salt Lake's Patio Dining

Salt Lake City Visitor Information

Ski Salt Lake City

Salt Lake City Hotels - Hot Deals/Discount Coupons

Visit Park City - Park City Lodging





Information for Utah Restaurant Owners:
Alcohol training and education seminars that are required by the State of Utah State Required Training Seminars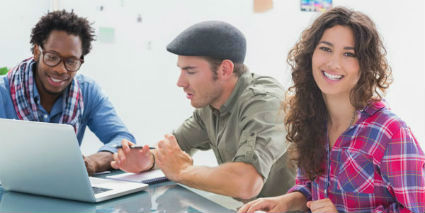 Welcome to Dining In Utah

Each week we will continue to report on Salt Lake's dining scene. From craft brewers and canyon dining, steakhouses to seafood joints, italian to mexican, and just some great places to experience exceptional cuisine and drinks.

We invite you to browse our dining recommendations to many of the finest restaurants throughout Salt Lake and Park City. Those who dine at a Dining in Utah Restaurant can be assured of quality cuisine and first-class standards.


Views



To contact us by email.


Dining in Utah.com - Salt Lake City Dining Guide
P. O. Box 521154 Salt Lake City, Utah 84106
Copyright 2000 - 2017. All rights reserved.