AMERICAN

ARGENTINE

BARBECUE

BREW PUBS

CAJUN

CANYON DINING

CHINESE

COFFEE HOUSES

COSMOPOLITAN / ECLECTIC

FRENCH

GREEK

INDIAN

ITALIAN

JAPANESE / SUSHI

MEXICAN

MICRO BREWERIES

MIDDLE EASTERN

PARK CITY RESTAURANTS

SEAFOOD

STEAK HOUSES

SUSHI

THAI

VEGETARIAN RESTAURANTS

VIETNAMESE

ALPHABETICALLY LISTED


SALT LAKE CHILD FRIENDLY RESTAURANTS

SALT LAKES BEST BREAKFAST & BRUNCH

BEST DELI's & SUB SANDWICHES IN SALT LAKE CITY

THE BEST BURGERS IN SALT LAKE CITY

THE BEST PIZZA IN SALT LAKE CITY

THE BEST PHILLY CHEESESTEAKS IN SALT LAKE CITY

DOWNTOWN SALT LAKE RESTAURANTS

SUGARHOUSE RESTAURANTS

SALT LAKE VALLEY RESTAURANTS

SANDY UTAH RESTAURANTS

SALT LAKE CATERING FIRMS

BEST of SALT LAKE'S BUFFET'S

NEW & NOTEWORTHY

SALT LAKE CITY DINE O' ROUND

CHICAGO DOG'S in SALT LAKE CITY

SALT LAKE'S BEST RESTAURANTS OPEN ON SUNDAYS

THE BEST OF SALT LAKE'S PATIO DINING

SALT LAKE'S DINNER & DANCE CLUBS

SALT LAKE CITY VISITOR INFORMATION

SALT LAKE CITY SKI INFO

SALT LAKE CITY HOTELS

VISIT PARK CITY





Information for Utah Restaurant Owners: Alcohol training and education seminars that are required by the State of Utah State Required Training Seminars


Salt Lake Brew Pubs

Taste the Brewing Treasures of Salt Lake City's Best Brew Pubs.


Bohemian Brewery
Both a brewery and restaurant, brewing true European Style lagers found both at the brewery and among the best of Salt Lakes eating and drinking establishments. Serving a variety of meals influenced by Czech and German recipes along with great American Favorites like thin crust pizzas baked in a wood fired pizza oven. This is no typical brewery and restaurant. This rustic meets Eastern European urban cabin has great Czech pop art on the walls along with a vintage scooter collection from all over the world.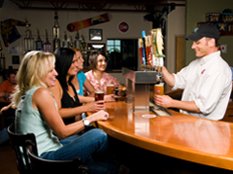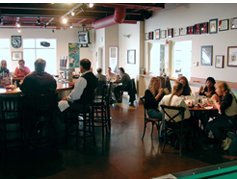 The Brewhouse Pub @ The Uinta Brewery
Uinta offers a wide array of beers and taste them on tap in Uinta's on-site Brewhouse Pub.
Hours: Monday through Friday 11 am - 7 pm. Serving lunch 11 am - 3 pm.
1722 So. Fremont Drive 2375 West. Must be 21 to enter the Brewhouse Pub.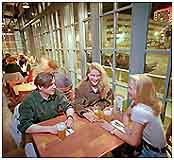 Red Rock Brewing Company
Downtown casual restaurant brewing fresh beers and sodas and offering a wide variety of fresh menu items. Children welcome. Sunday-Thursday 11am-midnight. Friday & Saturday 11am-1am. Brunch Sat-Sun.







Wasatch Brew Pub
Unwind and relax on the top of Main Street in Park City at Wasatch Brew Pub. A local favorite since 1989, Wasatch Brew Pub serves its award-winning beers on draft and a full lunch and dinner menu. Full liquor service is available in the Brew Pub Cantina. Wasatch became Park City's first brewery since Prohibition in 1986. Featuring hand-crafted brews and ales such as Polygamy Porter, 1st Amendment Lager, and Evolution Amber Ale. Wasatch Brew Pub and Brewery has become a staple of any visit to Park City.



Bonneville Brewery In Tooele
Utah's newest brewery, Bonneville Brewery, opened in Tooele in April of 2013. Nice atmosphere, restaurant downstairs, 21 and older for the pub upstairs. Next time you visit Bonneville Speedway, stop in and reward yourself to quality gourmet pub fare.
1641 North Main Street. Tooele, Utah 84074 Phone: 435-248-0652 Sorry Folks, No Website!




The following are really not brew pubs, they are bars who offer a ton of choices of locally brewed drafts from our breweries.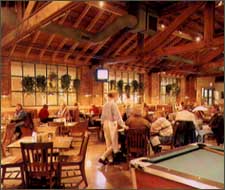 Fiddler's Elbow - A Sports Bar - Must be 21 to get in.
Craving comfort food? This American roadhouse serves what you're looking for in a casual, comfortable atmosphere. The menu offers up the comforts of home and tasty bar food, like the artichoke dip and nacho platter. Seasonal specials such as steamers and a pulled pork sandwich round things off. Pool tables, dart boards, City Weekly's "Best Comfort Food," 32 of Utah's best microbrews on tap. 10' by 6' high definition screen plus 24 other TVs.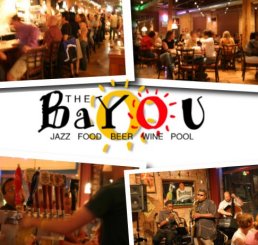 The Bayou
A wonderful downtown Salt Lake restaurant and bar offering over 200 beers from around the world. The Bayou is referred to by our locals as "Beervanna". Hard-to-find and rare beers all within an upscale setting, with live jazz on Thursday, Friday and Saturday nights. It is also a restaurant that serves hefty portions of Cajun cuisine like jambalaya, deep-fried catfish and many other Southern delights.
645 South State Street, Salt Lake City, UT 84111, Phone: 801.961.8400










Sometimes you just gotta have a nice locally brewed pint of beer. These are the best brew pubs in Salt Lake City.



Visitors