Downtown Salt Lake City's many bars and hot spots offer up great lunch options, appetizers, dinner, national and local micro-brewed beers, cocktails, sports and entertainment options. Choose from local joints, sports bars, after work relaxing pubs, piano bars, pool halls or live-music. Here are some of Salt Lake's best bars.



Murphy's Bar & Grill
If you're staying downtown, close to all the major hotels is a small place called "MURPHY'S". Not only is it the only place to be seen on St. Paddy's Day, but it's a neighborhood bar with great food, sports viewing and friendly servers. You will feel very comfortable there having a few toddies, chatting with our locals, etc.
Location: 160 South Main Street. - Phone: 801.359.7271




The Tavernacle
Just walking distance from the heart of downtown is Salt Lake's Premiere Dueling Piano Bar. Located conveniently downtown, you will be able to be a part of the interactive live piano show. Karaoke on Sunday & Tuesday nights.
Location: 201 East 300 South. - Phone: 801.519.8900




The Bayou
A wonderful downtown Salt Lake restaurant and bar offering over 200 beers from around the world. The Bayou is referred to by our locals as "Beervanna". Hard-to-find and rare beers all within an upscale setting, with live jazz on Thursday, Friday and Saturday nights. It is also a restaurant that serves hefty portions of Cajun cuisine like jambalaya, deep-fried catfish and many other Southern delights.
Location: 645 South State Street. - Phone: 801.961.8400






Table of Contents


Downtown Salt Lake Restaurants

Sugarhouse Restaurants

Salt Lake Valley Restaurants

Sandy Utah Restaurants

New & Noteworthy

American

Barbecue

Brew Pubs

Cajun

Canyon Dining

Chinese

Coffee Houses

Cosmopolitan / Eclectic

French

Greek

Indian

Italian

Japanese / Sushi

Mexican

Micro Breweries

Middle Eastern

Park City Restaurants

Seafood

Steak Houses

Sushi

Thai

Vegetarian Restaurants

Vietnamese

Alphabeticaly Listed

Salt Lake Child Friendly Restaurants

Salt Lakes Best Breakfast & Brunch

Best Deli's & Sub Sandwiches in Salt Lake City

Bars Downtown Salt Lake City

The Best Burgers In Salt Lake City

The Best Pizza in Salt Lake City

The Best Philly Cheesesteaks in Salt Lake City

Salt Lake Catering Firms

Best of Salt Lake's Buffett's

Salt Lake City's Annual Dine O' Round

Park City's Annual Dine About

Chicago Dog's in Salt Lake City

Salt Lake's Best Restaurants Open on Sundays

The Best of Salt Lake's Patio Dining

Salt Lake City Visitor Information

Ski Salt Lake City

Salt Lake City Hotels - Hot Hotel Discount Coupons

Visit Park City - Park City Lodging





Information for Utah Restaurant Owners:
Alcohol training and education seminars that are required by the State of Utah State Required Training Seminars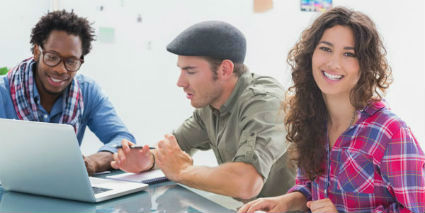 Welcome to Dining In Utah

Each week we'll continue to report on Salt Lake's dining scene. From craft brewers and canyon dining, steakhouses to seafood joints, Italian to Mexican, cozy cafes and bistros to fine dining, and just some great places to experience exceptional food and drinks. Savor the best of Salt Lake's restaurants and feel confident that Dining In Utah has something for everyone.


Views



To contact us by email.


Dining in Utah - Salt Lake City's Downtown Bars
Salt Lake City, Utah 84106
Copyright 2000 - 2018. All rights reserved.